Solidarity for Change: Building Grassroots Movement for Justice
On 28 September, nearly 100 people came together to engage in a thought-provoking discussion on the role of grassroots activism for global justice.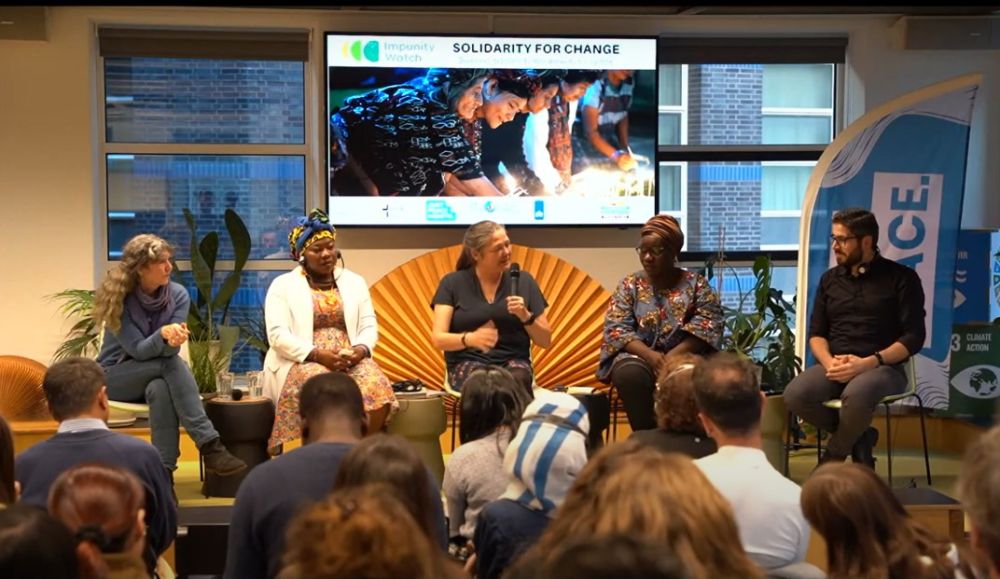 "Justice for survivors is… when we know what happens to us will never happen again. To address the roots of conflict, to build step by step, brick by brick, a world of justice." –Ahmad Helmi, co-founder of Ta'afi Syria and founding member of INOVAS

The event was organized by Impunity Watch, in partnership with The Hague Humanity Hub and INOVAS (the International Network of Victims and Survivors of Serious Human Rights Abuses), as part of Just Peace Month.
Panelists from Syria, South Sudan, Colombia, and the Netherlands explored the need for solidarity from small partnerships to large-scale coalitions in the larger fight for addressing the root causes of impunity. The stories and conversation truly embodied the theme of the Just Peace month, 'Hope in Times of Adversity'.

"What is done on the top is felt on the bottom… things will change only when we all move in the same direction." —Deicy Patricia Carabali, founder of Asociación de Víctimas Renacer Siglo XXI, Colombia and founding member of INOVAS.

Did you miss the event, or would simply like a recap? Check out the full discussion now.
For more information on Impunity Watch, explore their website or follow them on social media: LinkedIn | Twitter | Facebook.